How to use the Text to Voice Converter?
This is an online app. So, you need an Internet connection to get access. Also, you have to install any web browser to open it. After arranging these things, open Text to Speech Reader and follow the steps below.
Enter Text
Choose Speed Level
Select Language or Gender
Play, Pause, Stop
There are four steps that you need to follow to use this app. Let's discuss each step one by one.
1) Enter Text
When you open the tool, there is a text area block at the top of the page. You can enter or paste your text in this field.

2) Choose Speed Level
The next step is to choose the speed of the voice. You can use the slider to increase or decrease the conversion speech speed. Drag right to speed up and drag left for speed down.

3) Select Language or Gender
There is one dro-down option where you can choose the speech-language. Also, you can change the male or female voice.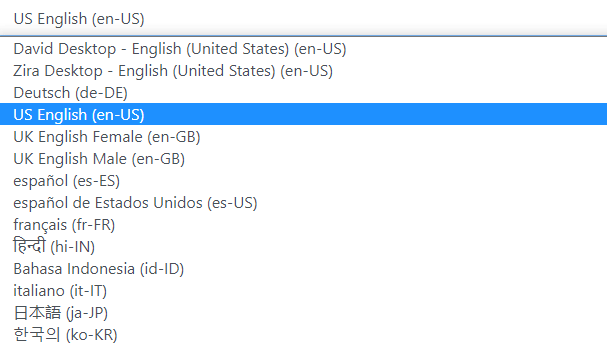 4) Play, Pause, Stop
Lastly, you can click on "Play" button to start and listen the conversion. Also, you can "Pause" or "Stop" the conversion process.